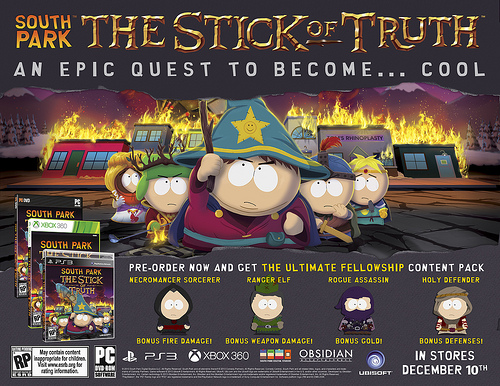 Achievement lista za South Park: The Stick of Truth RPG igru je procurela online. Izvor su Xbox Achievements, LINK. Tu su mnogi bezobrazni i čudni achievementi u duhu South Parka.
Jedan achievement, pod nazivom Heisenberg, je naravno inspirisan serijom Breaking Bad. Daje 15G ako pobedite Meth Tweekers dok nosite Evil Cartman bradicu i masku koja vas čini ćelavim. Aluzija na Breaking Bad je očigledna 🙂
Da bi dobili neke od drugih achievementa treba da recimo prdite na neprijatelje ili životinje, da se userete ili da se pridružite KKK(Ku Klux Klan). Osam achievementa uključuje prdež da budemo precizni 🙂 Za South Park, sasvim uobičajeno.
Ima i nekoliko achievementa vezanih za sakupljanje svih Chinpokomon, naravno parodija na Pokemone,a ranije spomenutih još u trećoj sezoni South Parka pod tim nazivom.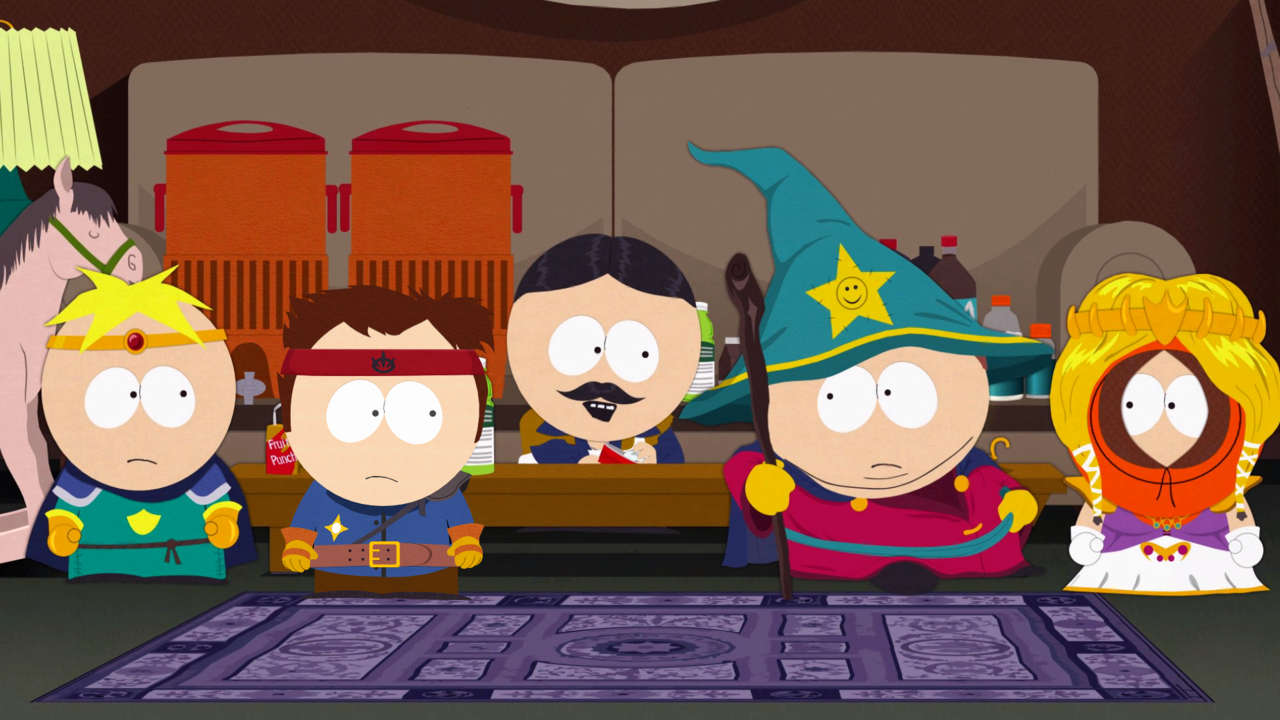 Punu listu Xbox achievementa za South Park: The Stick of Truth možete videti na sledećem LINKU.
South Park: The Stick of Truth treba da se pojavi 4. marta u Americi i 7. marta 2014. u Evropi za PC, Xbox 360 i PS3.
Da se podsetimo i jednog trailera:
Koji vam se achievement za South Park: The Stick of Truth dopada? Da li željno iščekujete ovu igru?
Izvor: Gamespot